The drum has its foundation cross culturally.
In every ancestral lineage there was the drum.
The earth herself is a drum.
We all share the one heart!
Drumming is a unifying force while honoring diversity.
To drum is to know one's own heart intimately…..strengthening, opening, trusting, filling, and clearing it.
It is a way that can help engage empathy, compassion, understanding, intuition, inspiration, and forgiveness. Through drumming we can strengthen our voice and stand in what is good, true and beautiful.  We care for Earth and those with no voice.  We work to be in integrity for all relations. With its strongest intent we can know peace.
Drumming is applied for cultural restoration, for storytelling, for expanding in a connective way with all life.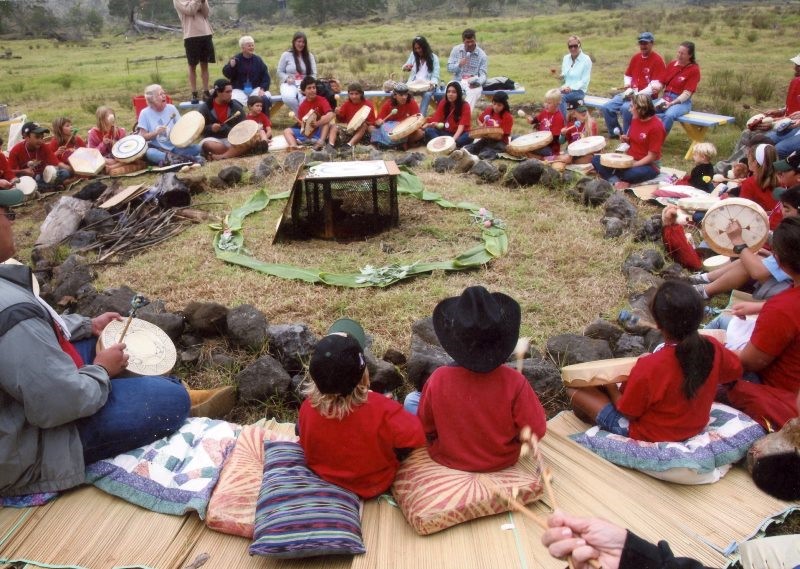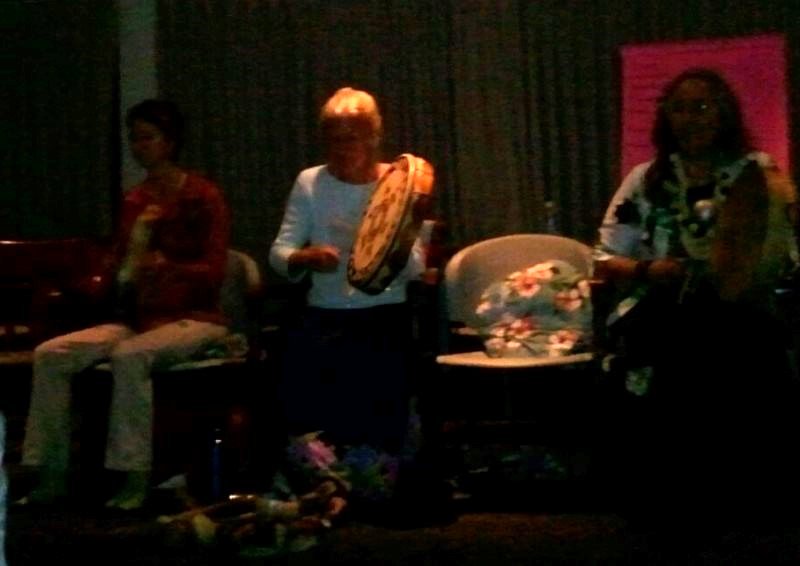 If you would like to experience and help create the benefits of drumming, you are invited to join us in our monthly community drum circle.  Details below.
Or contact us to gather a drum circle specifically for your group, if you prefer.
If you have a heartbeat you can drum…..after all, you have already been drumming your whole life!
Ulu Ka Hoi. The hoi vine grows
All life is connected as is all circumstance.
Understand your intentions before you act. Actions plant the seed for the future.
Ho'omoe wai Kahi ke kao'o
Let's all travel together like water flowing in one direction.
Live in harmony with other people and the world around you.
Mai ka piko o ke po'o a ka poli o ka wawae, a la'a ma na kiki 'eha o ke kino
From the crown of the head to the soles of the feet and the four corners of the body. (take care of the physical, mental, spiritual and emotional self)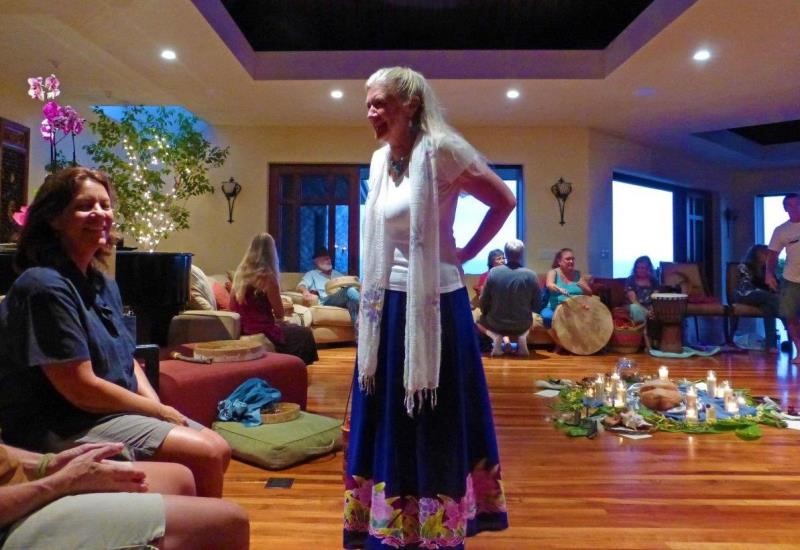 Drumming for Healing, Love, Life, and Peace
2nd Tuesday of Every Month
7:00-8:30 p.m.   (Start promptly; Door is closed when sage is lit.  If need be due to large groups, we may extend up to 8:45)
Extra drums, rattles, sticks may be available for your use.
Native Wooden Flutes are welcome only with agreement prior to circle.
All other instruments kindly omitted.
Community Table available for event flyers, prayer requests, and Calabash for Love Offerings/donations. Mahalo for your participation!
Drum Circle Gathering Location and Directions:
76-6322  Kaheiau St.  (the pyramid house)
At the Intersection of Queen K. (highway 11) and Lako St.
(you'll see the chevron station)
Drive towards the ocean on Lako St.
Take second right on Kaheiau St.
Fourth house on the left!   DrumSpeak sign in front.
Please park along the street.